Work has been very stressful over the last couple months, but there's a light at the end of the tunnel. I'd rather have a stressful job than no job at all, though, so don't take me as complaining!
So, this was a bit of a rough year for my papercrafting work, too. WorldWorksGames has been in a bit of a death spiral since the fellas there went to form Cloud Head Games. They're now working overtime on a video game, and are no longer putting any effort into the WorldWorksGames store. Bummer. The community has taken notice, too, and so traffic has died down considerably and the general mood is negative. The kitbash judges are all still available and active, and have pushed through a number of my works. We all just hope it's enough to keep people around until *something* happens with WorldWorks.
So there was a December kitbash release. It included my DeadFall Mines set, which is pretty cool. I'd really like to continue tinkering with it - adding a cave-skinned version of the Hinterland Cliffs geometries would be a great first step. Also, there's a slew of 3d props that the mines need - I need a mine cart or two, and I'd like to make mine track ramps to go up/down levels in both straight and curved forms, raised tracks in both straight and curved forms, and possibly a bridge.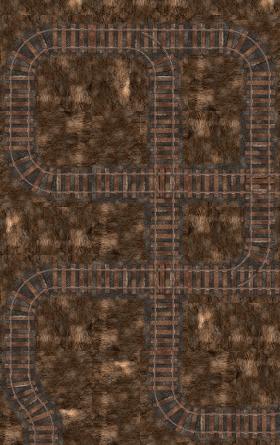 Along with that, I kind of teamed up with Curt Voiles - a WorldWorksGames community member from before I knew they existed. He's had some kitbashes lying around that never made it through the channel and onto the storefront. I've tried to carve out some time to get pieces released, and the December kitbash roundup contained two little sets that go with the Lost Halls of the Dwarven Kings set.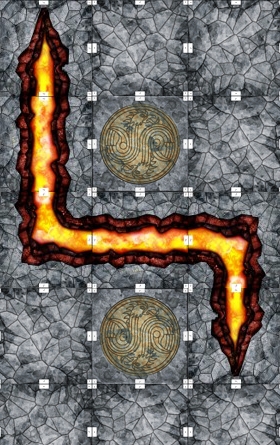 I have been watching YouTube videos to learn some techniques on drawing (they've actually been VERY helpful - thank you
Alphonso Dunn
!), picked up a book on sketching people, and will hopefully be spending more time sketching out some minis. It'll be a long slow climb to where I can do anything of quality, but I'm hoping I'll find it fun.
I'm also planning on buying a full version of Pepakura Designer so I can more easily unfold 3d models and export them as templates to texture. That'll help me be more creative with making props and such.
My plans for 2014 are to diversify a bit and expand my skills so I can be more self-sufficient. We'll see how that actually plays out, but as always, I remain optimistic! :)